Zenit 12xs is a 35mm film SLR camera made by MMZ (BelOMO) and introduced in 1990. It belongs to the long lasting Zenit series.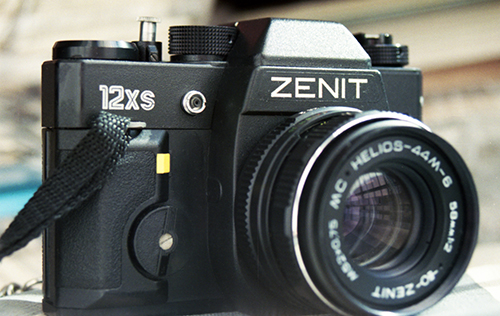 It is similar with Zenit 21XS.
The lens is M42 screw mount Helios-44M-6 and the shutter is focal plane with speeds 1/30-1/500. It was offered also with 1/1000 shutter speed.
Links
Community content is available under
GFDL
unless otherwise noted.