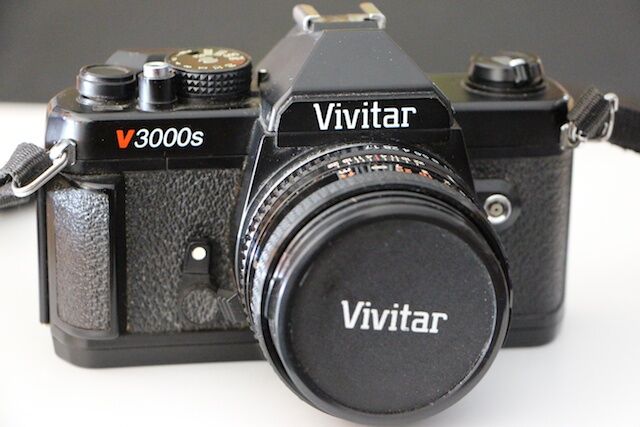 The Vivitar V3000s is a fully manual 35mm film SLR camera. It takes K-mount (Pentax bayonet) lenses. It has a cast alloy chassis with plastic covers. It has a hot-shoe flash socket, internal light meter (activated by pushing the shutter release button half-way), manual film advance, a screw thread for remote shutter release cord. It has a flash sync terminal and a self-timer, but no automatic exposure capability. The V3000s was manufactured in China in the 1990s for distribution by Vivitar. It is a derivative of the Yashica FX-3.
ISO range - 3200 to 25
Shutter speed range - 1/2000 to 1s + Bulb (flash sync indicated at 1/125)
Community content is available under
GFDL
unless otherwise noted.