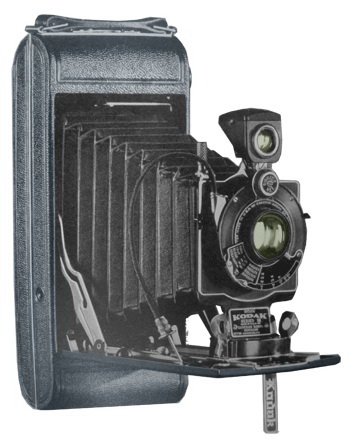 No. 2C Autographic Kodek Series III is large format film folding bed camera manufactured by the Eastman Kodak and produced between 1924-31.
It is constructed of aluminum and covered in Morrocco grain cowhide, with nickel and black enameled metal parts, black bellows. It uses roll autographic A 130 film. The lens is Kodak Anastigmat f/6.3 and Diomatic shutter. Some features are a waist level reversible brilliant finder, two tripod sockets.
Community content is available under
GFDL
unless otherwise noted.