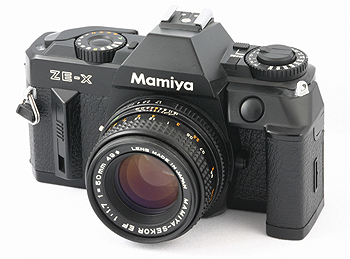 The Mamiya ZE-X, when introduced in September 1981, was the world's most advanced cross-over system camera. A particularly sophisticated automatic exposure control system meant the camera could be used in either aperture- or shutter-preferred automatic modes, and if the system determined the photographer's selection of shutter speed or aperture was incorrect, a crossover network would automatically override.
Links
Community content is available under
GFDL
unless otherwise noted.