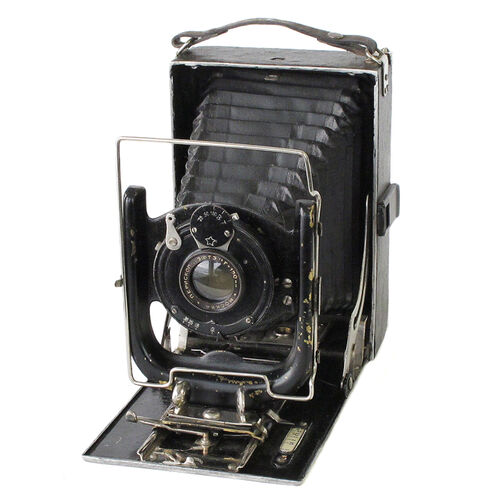 Efte (Эфтэ) is a large format folding bed film camera, manufactured by Foto-Trud, (Photo workshop or team) in Moscow and produced between 1929-33.
Efte-1 is the first Soviet serially manufactured folding camera, but the lens and shutter are foreign origin. Efte-2 is the first Soviet camera, that fully made with domestic parts including lens and shutter. After 1933 Efte cameras called Arfo as a successor model.
Efte cameras were manufactured by hand and evidence of this can be seen on the aluminum body. The Efte folders are very rare nowadays.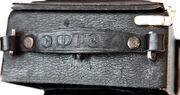 Efte models
Edit
There are 2 models of Efte, as Efte-1 and Efte-2 [1]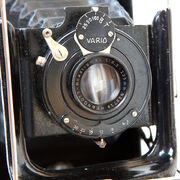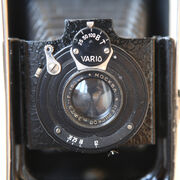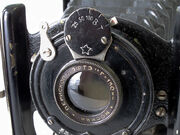 Efte-1 with 3 types (1929-1931)

Efte type 1, original type, also known as EFTE-1
Efte-1 type 2
Efte-1 type 3

Efte-2 with 2 types (1931-1933)

Efte-2 type 1
Efte-2 type 2
Specifications
Edit
Format: 9x12cm plate film
Lenses:

Efte-1 type 1: Kenngott 135 mm f/6.3 or Rodenstock - Munchen Doppel Anastigmat Eurynar 135mm f/4.5
Efte-1 type 2: Efte Moskva Peryskop 135mm f/12 also there was f/11 version
Efte-1 type 3, Efte-2 type 1, Efte-2 type 2 : Moskva Peryskop 150mm f/12

Shutters:
Focusing: Bellows focusing or ground glass back or by a folding frame finder
Viewfinder: folding frame finder and big wire finder
Body: aluminium
Notes and references
Edit
↑ Typing is as to Rus Camera and Fotking
Community content is available under
GFDL
unless otherwise noted.