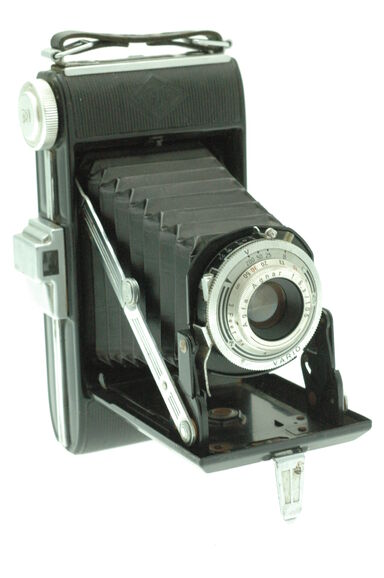 The Billy I is a folding camera manufactured by Agfa in the 1950s, first variant in 1950, another in 1952. It should not be confused with the inter-war Agfa Billy Jgetar 8.8 which was also named the Agfa Billy I from 1931 onward.
Camera type: Pocket folding with viewfinder
Shutter type: Vario or Pronto
Shutter speeds: B, 1/25s, 1/50s, 1/200s
Lens: Agfa Agnar 105mm f/6.3
Lens aperture range: f/6.3-f/22 in 5 discrete stops
Lens focusing range: 1m-10m, infinity
Film size: 120 roll
Negative size: 6x9cm; 8 exposures per roll
in French
Community content is available under
GFDL
unless otherwise noted.