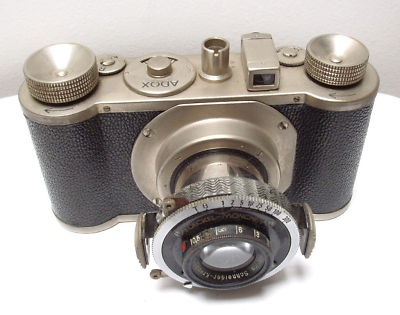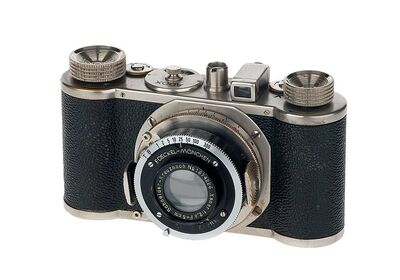 Adrette is a 35mm film viewfinder camera made by Wirgin for Adox and produced between 1939-48. It is a name variant of Wirgin Edinex I.
There are many versions/models of the Adrette:
Telescoping lens with front-cell focusing, or helical focusing
Lenses and shutters:

Adoxar, Xenar or Steinheil Cassar 3,5/50, Gewironar or Adoxar 4,5/50, Radionar 2,9/50, Schneider Xenar 2,8/50 or Xenon 2/50 lenses in Vario, Pronto, Prontor II, Compur or Compur-Rapid shutters
Steinheil Cassar 2,8/45 or Schneider Xenar 2,8/45 lenses in Synchro-Compur or Compur-Rapid shutters.
Community content is available under
GFDL
unless otherwise noted.