Helloooo, I'm stay some days in my grandparents' country house, dedicating to nature, animals, good genuine fruits and lot of reading and writing.
That's my bedroom's view at 7:30 am. And the illuminated part over there is my mother city.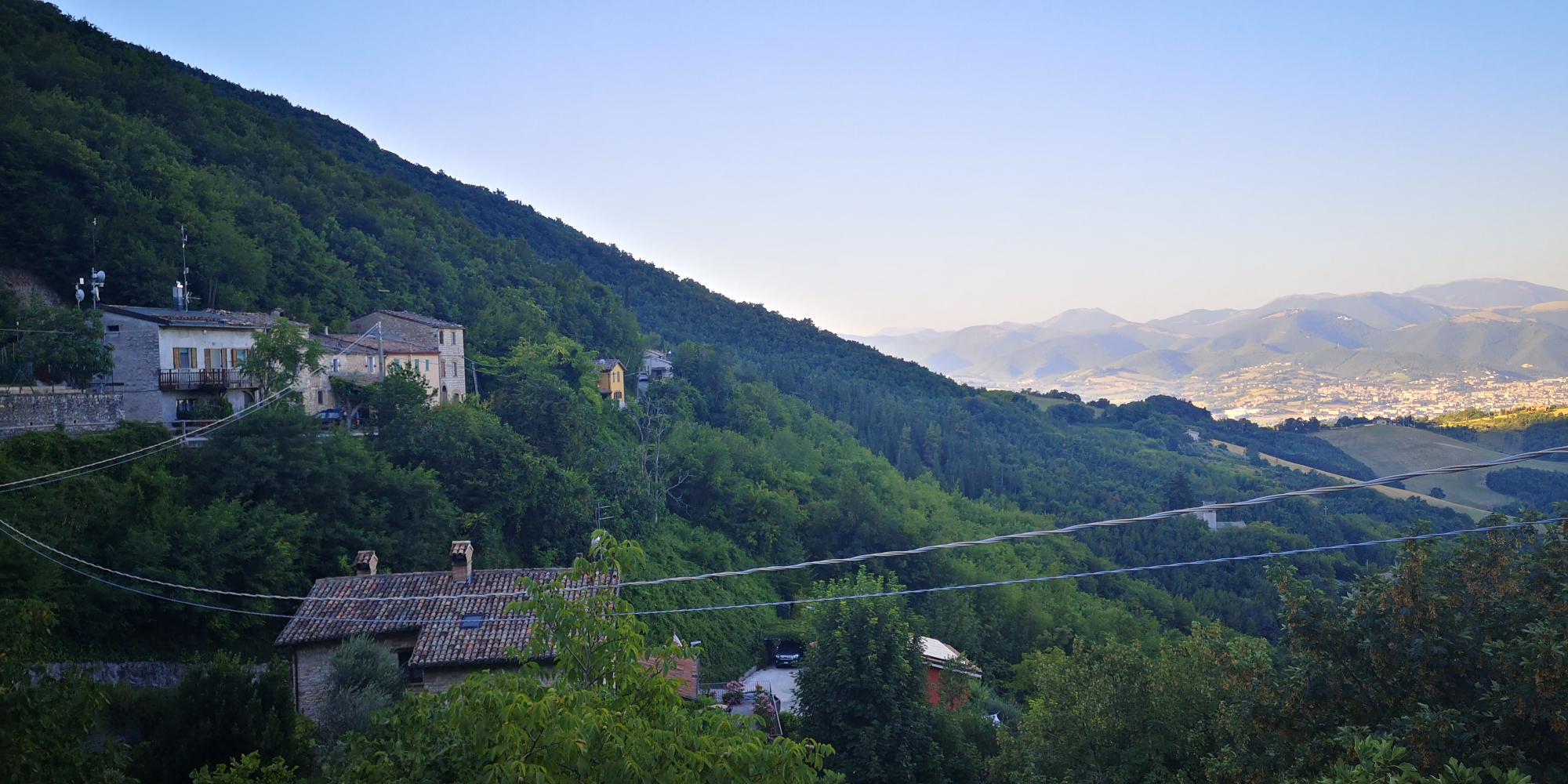 Hope you like it, this is my little paradise.
Bye...!